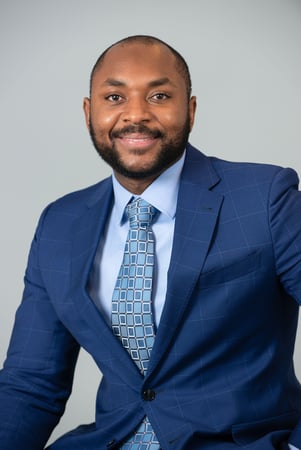 Ebrima Touray
Ebrima Touray
About
Ebrima
Ebrima "Abe" Touray is a Wealth Advisor with J.P. Morgan Wealth Management.
Abe heads up the business development and banking for The GGC Group at JPMA.
Previously, he was a First Vice President and a Senior Private Client Banker at JPMorgan Chase's headquarters in New York City. Abe has been with J.P. Morgan for eight years and was one of select bankers nationally who is Reg O licensed, allowing him to cover Board Members and Operating Committee Members of JPMorgan Chase. He's a member of the President's Advisory Council.
Abe was a President's Club honoree closing top 5 in the country and was a multiple years President's Club member. He was selected to be on a panel of top producers, speaking to fellow successful bankers at National Sales, and was a member of the CEO Advisory Council. Abe immigrated to the U.S. from The Gambia, West Africa, 11 years ago. He came on a presidential scholarship, being the top student that year. Abe received his BSc from Baruch College Zicklin School of Business with a major in Finance and Economics.
Abe enjoys traveling the world and playing pool table with his 5-year-old son. He is known for his sense of fashion and for being a big steak fanatic, self-nicknamed #saltbae jr.