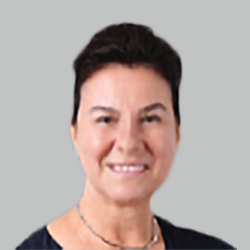 Tammy Cisneros
Tammy Cisneros
Senior Client Associate
About
Tammy
Tammy Cisneros is a Senior Client Associate with J.P. Morgan Wealth Management.
As a member of The Yamin Group, Tammy views her role as one of service, dedicated to rounding out the full scope of enhanced services the team offers its clients.
Tammy brings a background in legal administration and institutional equities. She began her career with investments, working closely with portfolio managers and analysts as a liaison to research and publicly traded company management before advancing to Associate Director of Institutional Equities at Oppenheimer Funds.
Tammy transitioned to private wealth management for the opportunity to work directly with investors, focusing on developing those relationships through enhanced client services. She has held senior positions as a Registered Wealth Management Associate and Team Administrator with Stifel, Merrill Lynch and Morgan Stanley.