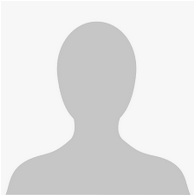 Michael Rovens
Michael Rovens
Managing Director
About
Michael
Michael Rovens is a Managing Director, Portfolio Manager and Wealth Partner with J.P. Morgan Wealth Management.
Michael draws on his first-hand entrepreneurial and liquidity-transaction experience to help successful business owners and affluent individuals transform their success into a lasting legacy. His insights are steeped in the knowledge he gained while developing his family's small business through its eventual sale to Berkshire Hathaway. As a testament to his commitment to clients, he has been recognized by Forbes as a Best-In-State Wealth Advisor.1
With 35 years of award-winning experience advising private clients, Michael joined J.P. Morgan from RBC Wealth Management, where he was a Managing Director and Senior Portfolio Manager. Previously, he was with Citigroup Smith Barney, Donaldson, Lufkin & Jenrette and Morgan Stanley.
Michael received his B.A. in Literature from the University of California, Berkeley and his M.B.A. from the USC Marshall School of Business at the University of Southern California. He resides in Century City with his wife, Elizabeth. Outside the office, he enjoys sports, bonsai and martial arts.
1 Awards or rankings are not indicative of future success or results. Published information is generally based exclusively on material prepared and/or submitted by the recognized recipient. To learn about selection criteria, contact the issuing third-party, non-affiliated organization(s).