Wealth Partners
Gilman Private Wealth Management
"At Gilman Private Wealth Management, we strive to relieve the financial stress that often accompanies significant achievement."
About Gilman Private Wealth Management
Gilman Private Wealth Management
Gilman Private Wealth Management's deeply personal approach goes beyond wealth and investment management. We strive to create lifelong partnerships to bring your affluence to its full potential.
Welcome
Experience. Opportunity. Growth.
Gilman Private Wealth Management takes pride in the J.P. Morgan Wealth Partner designation it has earned. J.P. Wealth Partners are backed by the strength of a leading global firm, with more than 200 years of proven Morgan experience and over $2 trillion in assets under management.
There is a common misconception that Financial Advisors only focus on investing. One of Gilman Private Wealth Management's distinguishing talents is our team's ability to look at the big picture and seamlessly integrate our client's investments, income requirements and personal goals into one comprehensive wealth management plan. We accomplish this through our custom Wealth Foundation Program, which is comprised of six pillars covering all aspects of our client's financial life. The Wealth Foundation Program allows us to seamlessly integrate our client's investments, income requirements, and personal goals, into one comprehensive wealth management plan, called an Investment Policy Guideline. Our fundamental philosophy is that the concept of wealth management is more akin to a journey than a sprint. The art of multigenerational planning is not about thinking about what the market will be doing today, rather, it's considering the enduring, sequential impact that the choices clients make today will have on their families in the long term.
At Gilman Private Wealth Management, we strive to relieve the financial stress that often accompanies significant achievement. Our team is structured to assist you in navigating the complexities of significant wealth. We deliver comprehensive advisory guidance to attend to every element of our client's financial situation:
As part of the Wealth Foundation program the clients of Gilman Private Wealth Management automatically subscribe to, we have the powerful IPG six pillar process. This proprietary approach which comprises a call/meeting with the client for each pillar allows members of Gilman Private Wealth Management to have a hands-on approach to wealth planning, touching the entirety of our client's financial lives. The end goal: be a value add to all clients, covering all facets of their Investment Policy Guidelines in a high-touch and effective system.
The 6 Pillars are:
1. Cash Management & Banking Services
2. Estate Tax Planning, Inheritor Services & Wealth Preservation
3. Balance Sheet Management
4. Income Tax Planning Strategies
5. Asset Allocation Management
6. Risk Management Services
Our group welcomes the opportunity to both support your family and build your legacy. It is a privilege to help protect and transfer what you have worked so hard to build. As trusted stewards of your family's legacy, we provide leadership and direction to manage family dynamics across multiple generations. Since we understand that the continuity of financial values is important, our team assists with guiding and preparing younger generations for the responsibilities that accompany the inheritance of wealth. With our Next Generation Education Planning Program, we can help ensure that the heirs of your estate will be ready to cross the bridge of wealth when the time comes.
To work on such an intensive scale, we harness an unparalleled level of connectivity and, moreover, the power of our team's vertically integrated backgrounds to provide multiple layers of networking and know-how that help enhance our clients' lives. At Gilman Private Wealth Management, we are more than just your Financial Advisors. We are your life mentors and are just a phone call away.
The views and outlooks expressed herein are those of the Gilman Wealth Management Group at J.P. Morgan Wealth Management that may differ from other J.P. Morgan Chase & Co. affiliates and employees. There is no guarantee that any outlooks and views will occur in the future. This constitutes our judgment based on current market conditions that are subject to change without notice. This material should not be regarded as research or as a J.P. Morgan research report. All outlooks represent our current view of anticipated market trends, which are not forecasts or price targets. We believe third-party information contained in this material to be reliable, but we do not warrant its accuracy or completeness. The views and strategies described herein may not be suitable for all investors and are subject to investment risks Investors may get back less than they invested. The information contained herein should not be relied upon in isolation for the purpose of making an investment decision. This material is intended as a general market commentary, and not intended to be a forecast of future events, or guarantee of future results or investment advice. Nothing in this material shall be considered a solicitation to buy or an offer to sell securities, other investments or services to any person in any jurisdiction where such an offer, solicitation, purchase or sale would be unlawful under the laws of such jurisdiction. Any mention of individual security, investment, or strategy is provided for informational purposes only and should not be construed as a recommendation. Investors are urged to consider carefully whether the products, asset classes (e.g. equities, fixed income, alternative investments, commodities, etc.), and strategies discussed are suitable to their individual needs. Investors must also consider the objectives, risks, charges, and expenses associated with the investment product or strategy prior to making an investment decision. You should be aware of the general and specific risks relevant to the matters discussed in the material. More complete information must be considered and is available through product profiles and offering documents that discuss risks, benefits, liquidity and other matters of interest. If you have any questions, please contact your J.P. Morgan Advisor. Past performance is not a guarantee of future results.
The information provided may inform you of certain products and services offered by J.P. Morgan Securities business, part of JP Morgan Chase & Co. JPMorgan Chase & Co., its affiliates, and employees who do not provide tax, legal, or accounting advice. This material has been prepared for informational purposes only, and is not intended to provide, and should not be relied on for, tax, legal, and accounting advice. You should consult your own tax, legal, and accounting advisors before engaging in any financial transaction. By visiting a third-party site, you may be entering an unsecured website that may have a different privacy policy and security practices from J.P. Morgan standards. J.P. Morgan is not responsible for, and does not control, endorse or guarantee, any aspect of any linked third-party site. J.P. Morgan accepts no direct or consequential losses arising from the use of such sites.
J.P. Morgan Wealth Management is a business of JPMorgan Chase & Co., which offers investment products and services through J.P. Morgan Securities LLC (JPMS), a registered broker-dealer and investment adviser, member FINRA and SIPC. Insurance products are made available through Chase Insurance Agency, Inc. (CIA), a licensed insurance agency, doing business as Chase Insurance Agency Services, Inc. in Florida. Certain custody and other services are provided by JPMorgan Chase Bank, N.A. (JPMCB). JPMS, CIA and JPMCB are affiliated companies under the common control of JPMorgan Chase & Co. Products not available in all states.
---
INVESTMENT AND INSURANCE PRODUCTS ARE: • NOT FDIC INSURED • NOT INSURED BY ANY FEDERAL GOVERNMENT AGENCY • NOT A DEPOSIT OR OTHER OBLIGATION OF, OR GUARANTEED BY, JPMORGAN CHASE BANK, N.A. OR ANY OF ITS AFFILIATES • SUBJECT TO INVESTMENT RISKS, INCLUDING POSSIBLE LOSS OF THE PRINCIPAL AMOUNT INVESTED
---
© 2022 JPMorgan Chase & Co. All rights reserved.
Specialist Resources
Our network of product and service specialists provide the specific capabilities and expertise to address your unique financial needs, no matter how complex.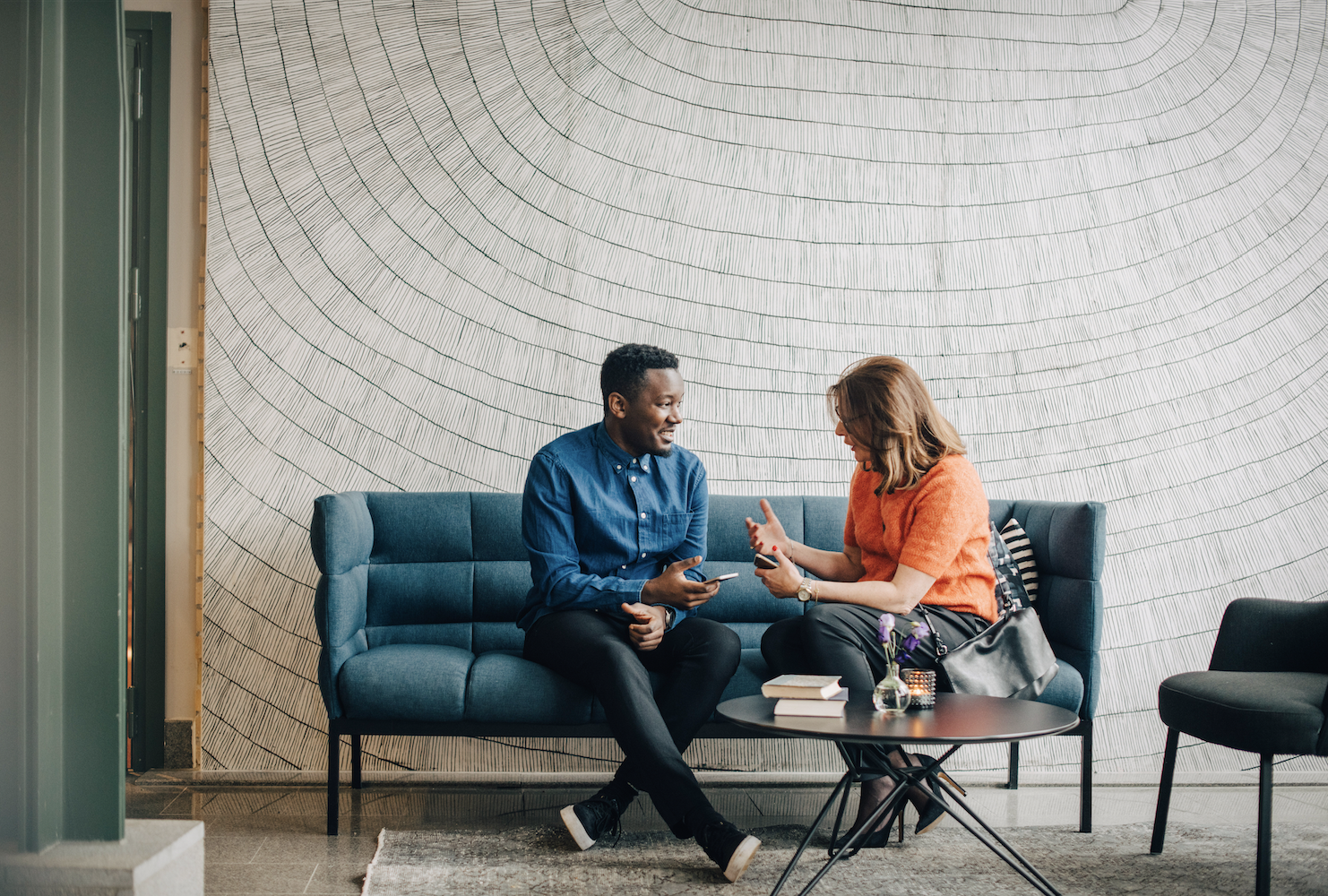 Personalized
guidance begins with a conversation.
Access the firm-wide capabilities of a global financial leader at your side. Take the next step to unlock new opportunities that align with your financial goals.