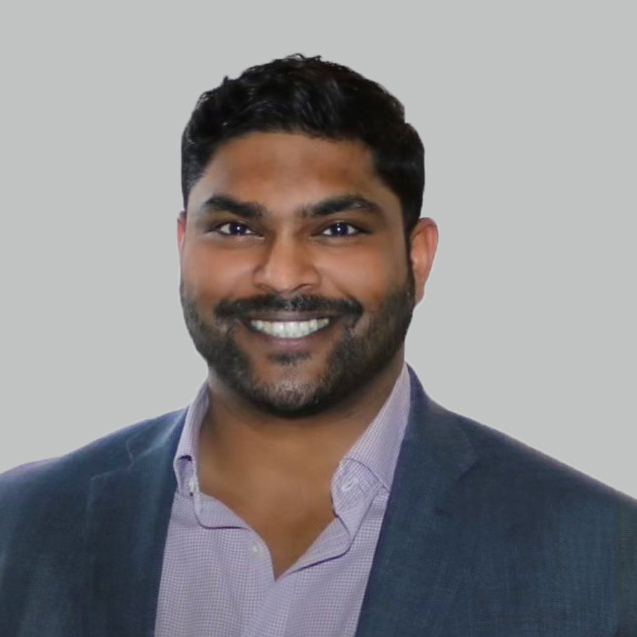 Koushik Gopineedi
Koushik Gopineedi
, CIMA®, AIF®
About
Koushik
Koushik Gopineedi is a Wealth Advisor at J.P. Morgan Wealth Management.
Koushik delivers a range of wealth planning services to business owners, their families, and individuals to support them on their path to achieving financial stability. As an Accredited Investment Fiduciary® professional, he brings an additional focus to smalland mid-market companies in helping them meet their obligations for retirement plans.
Clients view Koushik as an advocate to design the strategies necessary to pursue positive outcomes. He displays empathy toward their differentiated circumstances and finds it personally rewarding to help individuals make significant purchases, such as buying their first home. Koushik's strengths include engagement in the dynamic landscape of markets, finance and tax regulations.
Koushik graduated from the University of California at Berkeley with a B.S. in Economics and began working with a private wealth team at Morgan Stanley. He obtained the Certified Investment Management Analyst® (CIMA®) designation before joining J.P. Morgan in 2023. Koushik also holds the AIF® certification, manifesting his knowledge of and ability to apply fiduciary practices.
Raised in Cupertino, Koushik now lives in San Francisco, where he is developing a passion for the San Francisco Symphony. In his free time, he is obtaining his pilot's license. Koushik enjoys riding his motorcycle through the hills of Marin County and indulging in San Francisco's vibrant restaurant scene.
Fi360 Inc. owns and awards the certification marks "AIF®" and "Accredited Investment Fiduciary®". Authorized users of the marks have successfully met requirements for initial certification and annual recertification.
Investments & Wealth InstituteTM (The Institute) is the owner of the certification marks "CIMA," "Certified Investment Management Analyst," "CPWA," and "Certified Private Wealth Advisor." Use of CIMA, Certified Investment Management Analyst, CPWA, and/or Certified Private Wealth Advisor signifies that the user has successfully completed The Institute's initial and ongoing credentialing requirements for investment management professionals and/or wealth advisors.