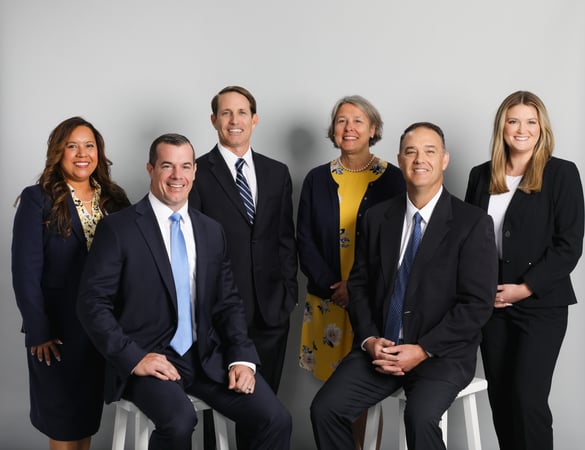 "By gaining an in-depth understanding of your objectives, we build long-term retirement plans and investment strategies to help you achieve your goals."
Wealth Partners
The Andrews Luther Webb Group
Wealth Partners
The Andrews Luther Webb Group
"By gaining an in-depth understanding of your objectives, we build long-term retirement plans and investment strategies to help you achieve your goals."
Awards and Industry Recognition
Forbes
Top Wealth Advisors Best-In State
2019
Top Next-Gen Wealth Advisors
2018
About The Andrews Luther Webb Group
Welcome
At the Andrews Luther Webb Group, we are dedicated to providing holistic wealth management services to families, business owners and foundations. Our service model offers clients the intimacy of a boutique firm combined with the global resources and award-winning research of J.P. Morgan, one of the most well-renowned financial organizations in the world.
We focus on getting to know each individual and their unique investment, retirement and income objectives. By gaining an in-depth understanding of your objectives, we build long-term retirement plans and investment strategies to help you achieve your goals.
As a team with multigenerational members, we understand first-hand what it takes to manage significant wealth for families. By working with a limited number of high-net-worth individuals, we deliver personalized attention to address the multitude of issues that clients routinely face.
A Gateway to the Resources of an Industry Leader
By tapping the extensive resources of J.P. Morgan, we provide direct access to the firm's offerings and opportunities. We work in concert with your attorneys, CPAs and other outside advisors to help ensure that the breadth of your financial requirements is addressed:
Fiduciary-Based Asset Management
Retirement and Financial Planning
Income-Generation Strategies
Education Planning
Private Banking Services
Trust and Estate Planning
Alternative Investments
Market-Linked Investments
Personal Credit, Lending and Mortgages
Business Retirement Plans
Concentrated Stock Strategies
Our Team
For over 25 years, we have been building a client-centric wealth management practice that emphasizes goals-based strategies and exceptional service. Our team's shared knowledge and insightful perspectives help guide our disciplined investment and financial planning process. We believe this rigorous approach serves our clients well, especially in times of life transitions and market uncertainty.
Each of our talented and highly educated members is skilled in specific and varying disciplines. This organizational dynamic allows us to deliver a differentiating experience—founded on our many years of industry background, and nurtured by our broad and deep capabilities.
Investment Approach
Our Team Philosophy
We believe your unique goals should be at the center of all your financial decisions. Because significant wealth requires customized, goals-based financial strategies, we build lasting relationships with a limited number of clients, taking the time to understand your most important priorities for today, tomorrow and your long-term future.
Our style is collaborative, and we embrace a partnership with the internal wealth management resources of the firm to create strategies that reflect your aspirations and those of future generations of your family. We have found that while the accumulation of wealth brings complex challenges, our knowledge, passion and perspective can help you simplify your life.
Capabilities Backed by Outstanding Credentials
We have shaped the Andrews Luther Webb Group around a highly credentialed team of professionals with differing yet complementary backgrounds. Our synergies work on many levels to offer you a holistic and cohesive experience. By partnering in a consultative manner, we serve as your advocates and help navigate the uncertainties of wealth management choices.
A Planning-Based Practice
Working toward what you value most takes a coordinated effort and clearly defined path. Two members of our team hold the CERTIFIED FINANCIAL PLANNER™ certification, which enables the team to build tailored financial plans that are goals-based and serve as a roadmap toward your specific objectives. To do so properly, we draw on our understanding of your unique requirements, risk tolerance and income needs.
Recognizing that neither markets nor people's lives are static, the plan is updated periodically to reflect any changes to your goals or personal circumstances. This foundation prepares us to recommend an asset allocation and investment strategy that helps pursue your investment goals for growth, income and principal preservation.
Rigorous Investment Process
Our approach, which is structured yet flexible, is designed to help you stay the course in both good and challenging times. We leverage our background in security analysis and investment research to transform market data into meaningful information that informs financial decision making. Two members of our team hold the Chartered Financial Analystâ designation, and they leverage this background to remain disciplined throughout the investment process.
Core Strategy
We build diversified portfolios with a focus on dividend growth and tax-exempt income. It is our belief that dividends play a more important role in the growth and income of a portfolio over time than most investors realize. We employ an investment management style that is focused on identifying, analyzing and monitoring investment opportunities that align with your risk parameters and expected returns.
Discretionary Portfolio Management
As members of J.P. Morgan Wealth Management' Portfolio Manager Program, we are among a small group of advisors who manage client portfolios in a discretionary manner, and are subject to regular quantitative and qualitative reviews to continuously assess our ongoing strategies. This program delegates us to construct customized portfolios and make day-to-day investment decisions that may provide the opportunity to take advantage of timely market opportunities.
The benefits of the Portfolio Manager Program are many, and include professional money management and a carefully executed implementation plan:
Personalized Approach: We assess your individual needs and time horizon, as well as your liquidity requirements. This review typically begins with an evaluation of your current financial situation and family- or business-related considerations. We may also consult with your other advisors, such as accountants, attorneys or business managers, to integrate your investment strategy within a larger wealth management plan.
Industry-Leading Research: Our Group has direct access to the investment insights of J.P. Morgan Investment Bank's Global Research Team—one of the world's most highly respected research franchises. This team of analysts studies all sectors and markets in which J.P. Morgan does business, including equities, fixed income, currencies and commodities, emerging markets, derivatives and structured finance. In addition, the Economics and Market Strategy Teams provide macro and strategic analysis that we may employ when developing investment ideas and constructing your portfolio.
Ongoing Communications: We are committed to working with you on a one-to-one basis to address your financial needs. We will keep you informed about your portfolio's short- and long-term results, and we will provide periodic reports that include a detailed analysis of your contributions, withdrawals, holdings, performance and benchmark comparisons.
Backed by an Industry Leader
Our goals-based approach is aimed at growth, income and capital preservation. This client-driven methodology is drawn from our first-hand experiences as well as the resources and intellectual capital of J.P. Morgan, one of the largest and most respected firms in the world. We welcome the opportunity to help you plan for your financial future, and to be a partner in your success.
Specialist Resources
Our network of product and service specialists provide the specific capabilities and expertise to address your unique financial needs, no matter how complex.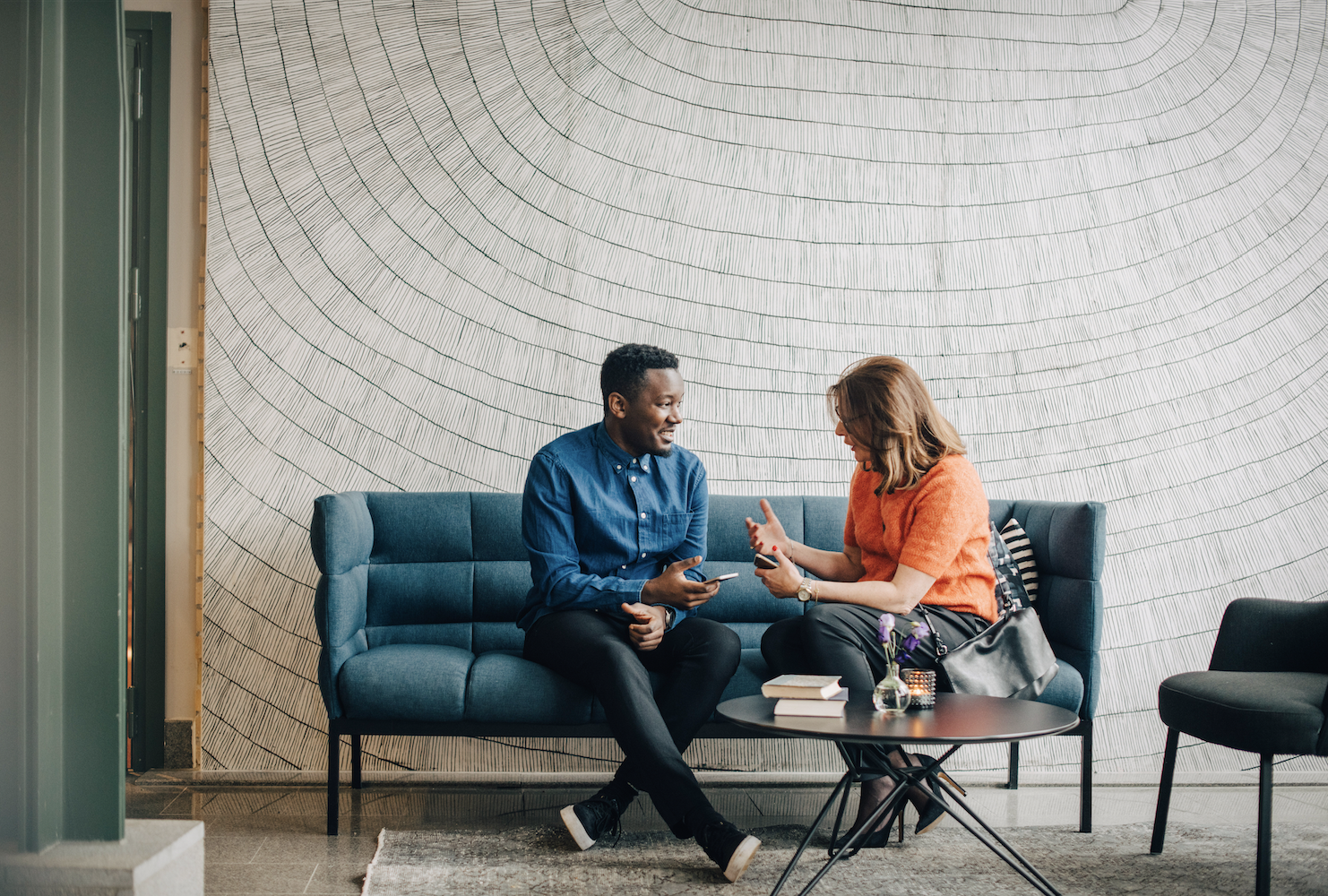 Personalized
guidance begins with a conversation.
Access the firm-wide capabilities of a global financial leader at your side. Take the next step to unlock new opportunities that align with your financial goals.